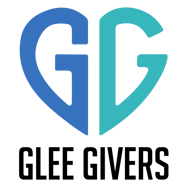 Frequently asked questions
What devices do you accept?
We currently accept any functional Windows laptop that is less than 8 years old, any functional Apple MacBook Pro or Air, and any functional iMac that is less than 4 years old. We will also take laptop chargers, iPads, and USB's. If you are not sure of the age please include the make and model number in your donation form or email us a photo.
What devices don't you accept?
Unfortunately we don't accept loose computer parts (eg. loose CPU, motherboard, GPU, hard drives), mobile phones, CDs, power cables, networking devices (eg. modems) and printers.
How do I get my device to Glee Givers?
We use Sendle to ship all our devices (both receiving and sending). Once we have confirmed your device and address we will email you a postage label that you can put on your package before dropping it off at one of the Sendle locations. If this is not possible for you please let us know so we can make other arrangements for you.
We have an arrangement with Nourishing Neighbours and Reynard Street Neighbourhood House for drop-off in Coburg, VIC during open hours.

We accept drop-off in Sunbury, VIC - please contact us for the address.

We can coordinate courier collection from your home address (sorry, no PO boxes) if you are able to package the devices but not make it to one of the Sendle locations.
What happens to the information on my device?
Please remove any sensitive information from your device prior to giving it to Glee Givers. Once we have received your device, we will wipe and reinstall any required software. If you are an organisation that requires a certificate of data destruction, please include that in your donation form so we can discuss it with you.
Can anyone request a laptop?
No, we only send laptops through charities and not-for-profit organisations. If you are an individual seeking a laptop, make sure that your case worker submits the request on your behalf.
What are the minimum laptop specifications I can expect?
Our laptops may be a variety of manufacturers and model numbers, however, they will all have a minimum of Intel 4th Gen (or AMD equivalent) CPU, 8GB RAM, 120GB SSD, and 2 hours battery life. All laptops come with an appropriate charger.
What software will be installed?
We ship all refurbished laptops with Windows 10 installed and activated (for Windows laptops), or with an appropriate version of MacOS (for Apple MacBooks). We do not include Microsoft Office/365; instead we recommend installing a free, open source alternative such as OpenOffice or LibreOffice, or a free online service such as Google Docs.
Where can I get help with my new laptop?
If you need help learning to use your laptop, you might find assistance at Ready Tech Go.
We offer a three month warranty. If you have any hardware problem with your purchased laptop please contact us within 3 months for a repair or replacement.
Are you really a charity?
Yes! We are registered with the Australian Charities and Not-for-Profits Commission. All of our staff are volunteers. We will happily accept cash donations but we do not have a deductible gift recipient (DGR) endorsement at this time.
Why should I donate my laptops to your charity?
It is a competitive space and we appreciate you considering Glee Givers! Reasons to donate to us over other similar programs are:
We are located in Melbourne, VIC, and support the local charities and communities where you live.

We are more cost effective than other programs - some charge up to $360 for similar quality refurbished laptops.

We are 100% supported by volunteers and donations like yours. We have no paid staff or other sources of income. We leave the government grants for others in need.
Still have a question?
Contact us at hello@gleegivers.au